We were among the first to believe in communication as the main vehicle for growth within our industry, so it is with great pride that we communicate to be nominated for two categories at the 10th edition of Salumi & Consumi Awards, the awards set up by Tespi Mediagroup dedicated to marketing and communication initiatives carried out by food companies during 2017.

There are 13 categories identified this year, from the best TV commercial to the best press, trade, consumer and new media campaign to co-marketing initiatives. Largo spazio is also dedicated to consumer and in-store promotion activities, as well as to packaging. The winners will be the retailers: this is the strong point of the prize. In fact, it will be a jury of buyers from the respective sectors and the main brands of the Gd and Do, as well as representatives of traditional retail, to choose the most deserving initiatives. Next to them are also food designers, cooks and restaurateurs. The president of the jury will be Marco Bordoli, Crai's CEO.

The categories for which we are nominated are:
Best communication campaign for the enhancement of the typical product with #opencapocollo with the following motivation: 2017 saw an important revitalization phase of the Santoro brand, under the aegis of an original slogan (#opencapocollo) under the banner of the new visual identity . The campaign, focused in the digital environment, has reached an average of 30,000 people per day, all in target, in the Nielsen 4 + Lombardy territories.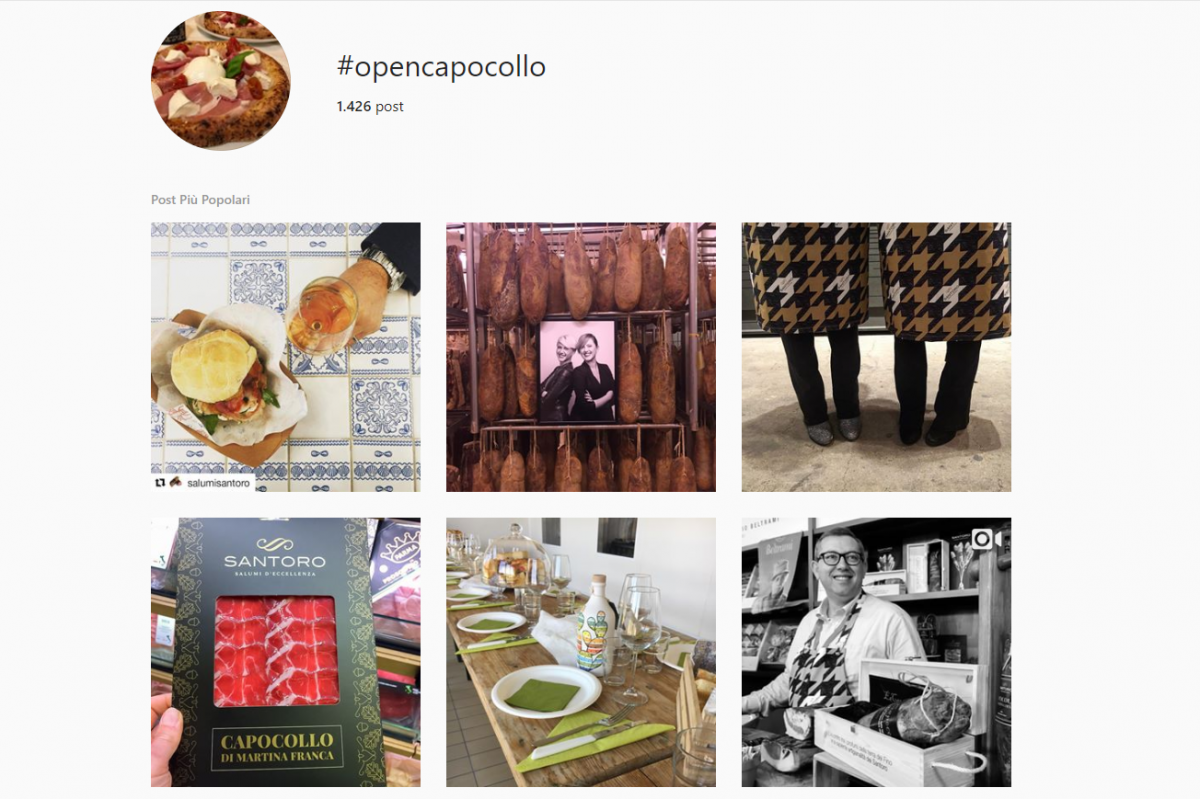 Best co-marketing initiative with Santoro and Pescaria 2017 saw an important activity that perfectly positioned our product in the fast casual and comfort food scenario of southern Italy and Lombardy, thanks to the co-marketing activity with Pescaria (leader undisputed fish fast food). First of all, from over 3 menus, we have identified two sandwiches of Pescaria in which our product is explicit protagonist (sandwiches that explicitly mention our name in the menu). The path, studded with events in which our company has given products for tasting, culminated last February with the video RETUNA 200: a reworking of the bestseller in which the paper packaging was the wrapping of our last deluxe capocollo, the DUECENTO. video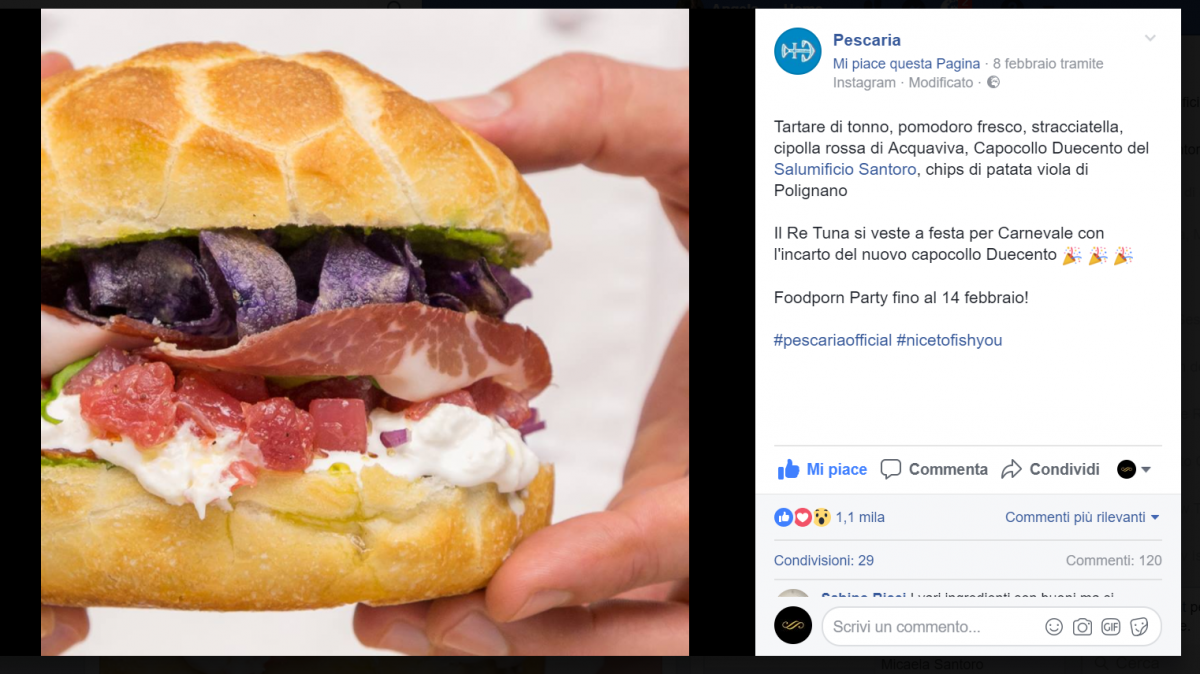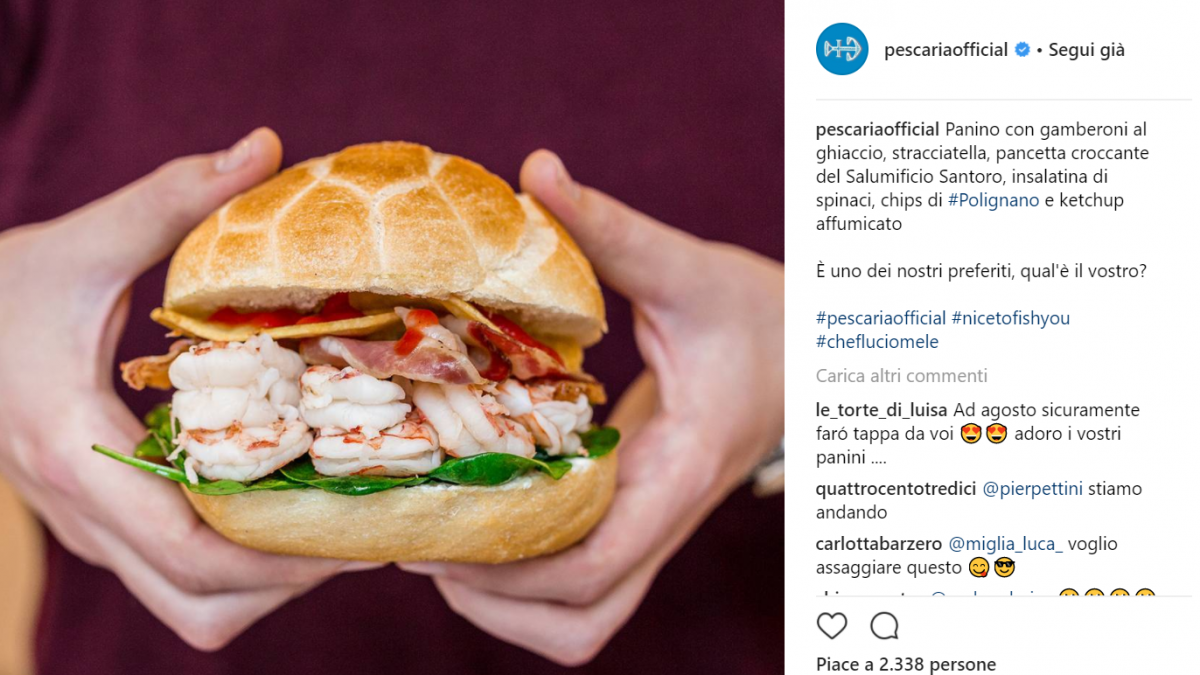 On page 6 of the following link you can find all the companies in the final:
http://www.tespi.net/S&CWeekly/SEC040518.pdf